MORE MORRIE: 7 Questions With Mark Villalta – Big Shot Boxing Gym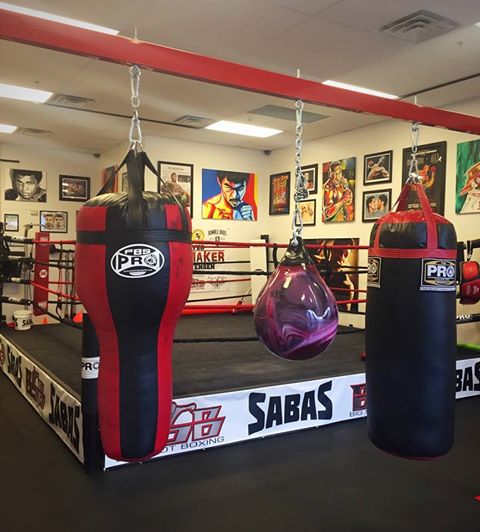 The boxing gym. That place where people from all walks of life go to improve fitness and learn the fundamentals of our beautiful but demanding sport. If a trainer is lucky they may from time to time welcome through their doors an outstanding amateur or established professional fighter looking for a new place to work.
Without the boxing gym all of our favourite fighters past and present would have remained unknown to us. Without the boxing gym people from certain pockets of society would be left to their own devices, struggling to find an alternative way to rise up or just to feel more positive about themselves. Indeed without the boxing gym the sport would struggle to survive due to lack of participation.
Mark Villalta is the owner of the Big Shot Boxing gym in Las Vegas. Mark took some time out from his busy schedule training fighters and regular folks to speak with NY FIGHTS about his gym, the general gym/boxing scene in Vegas at the moment and his approach to training clients.
People like Mark keep the sport we love ticking over by providing the facilities and investing time and energy at the grass roots level of boxing. This is something we as fans are grateful for and we know that whenever the urge to train hits us that place will be there – the boxing gym.
CM: Hi Mark. Can you give the readers a bit of background information about yourself, how you got interested in boxing and how that interest led to where you are now – operating your own gym?
MV: I was born and raised on the east side of Las Vegas, and as a city with no professional teams, I grew up feeling the boxing energy the fights brought to the city. I have always had a fascination for the sport but growing up there were no boxing gyms nearby. This was part of the reason for opening Big Shot Boxing.
CM: As you alluded to Las Vegas is often the host city for the biggest fights and events in boxing. How would you say the vibe in Vegas is towards boxing both in terms of locals attending fights and participation in gyms such as your own?
MV: Las Vegas will always be the fight capital of the world. Now with the UFC's popularity the boxing gyms have sprouted up here and there throughout the valley. I am honoured to be a part of that. It's not only fighters, I'm seeing people who were once intimidated to step into boxing gyms now training amongst fighters and becoming knowledgeable boxing fans by learning the technique of their favourite sport.
CM: You mentioned people coming into the gym for the first time there and that is great in terms of creating more boxing fans and helping people stay fit and healthy but do you have dreams of one day working with a boxer who is operating at the highest level of the sport? Or perhaps nurturing a youngster from day one hopefully all the way to a title?
MV: Honestly I think creating a champion or an elite fighter is like looking for a KO in a fight. You don't want to force it or make something happen, if it comes it will come from all the hard work and timing. I love kids and I love what the sport does for them.
CM: Kind of along the same lines, what is your long term vision for the gym?
MV: I want to be successful like anyone else but I am more than satisfied with owning a gym. After helping countless friends open their own, working under them and learning all aspects of the game, the time was right.
CM: Which current professional boxing trainers do you admire the most and why?
MV: I admire them all. Everybody at the top level is at the top for a reason. Being a young coach I look up to the older generation before me and beyond. Locally we have some hidden gems such as Dewey Cooper and Gil Martinez, who I'm positive will be developing world champions soon. Dewey already trains local two time champion Jessie Vargas.
CM: Are there any good young boxers on the scene in Vegas that you have seen, heard about or perhaps trained that you think we should keep tabs on?
MV: Gil Martinez has a couple of young lions named Randy Moreno and Max Ornelas. Keep an eye out for these two.
CM: Finally, why should someone looking to train make Big Shot Boxing their gym of choice? Full sales pitch please!
MV: Big Shot Boxing is a small, semi-private, family friendly boxing studio with all the tools needed for the fundamentals of the sweet science. Located on the south side of Las Vegas we have the most boxing art from around the world under one roof. Providing a clean fan friendly environment for boxing enthusiasts and those who enjoy boxing training.
– thanks to former #7QuestionsWith interviewee Abraham Gonzalez for helping at the outset of this interview