GGG Says Golden Boy Insulted Him On Daily Basis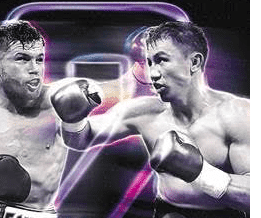 GGG Blog Part 1
Did you ever worry that this rematch might not happen? How close were you to moving on to another opponent?
Answer from GGG: "Of course I wanted the rematch to happen but it was never a worry for me if it did or did not happen. That is because after Canelo failed two random drug tests in February everything changed. After I beat Vanes Martirosyan on May 5, I authorized my promoter Tom Loeffler to begin a new negotiation for the rematch with Canelo. Canelo and Golden Boy Promotions assumed I would fight under the terms of the May 5 rematch and they were unhappy when I gave them my terms. What they refused to admit was that it was their side that changed everything once Canelo failed his drug tests. That was their fault not mine.
"My team and I treat everyone we do business with on a professional level. Whether we agree or disagree we show respect. But Golden Boy decided that they would share my proposal with the media and insult me — every day. I guess they thought the media, the event partners, and the fans would agree with them and put pressure on me to accept their terms. It did not make a difference to me. It did not make a difference to the fans, they just wanted to see the fight. I knew what I wanted. I knew what was fair. So it was easy to deal with Golden Boy. I did not care what others thought. I am the champion. Canelo was the challenger. If they wanted the rematch, this time it would be on my terms.
"How close was I to moving on to another opponent? I actually had. Golden Boy gave me a deadline to accept their latest "final offer." They were very public about that too. I had a deal in place to fight WBO champion Billy Joe Saunders in August and I was planning to start my training camp in Big Bear. Tom told the Saunders team that if Canelo agreed to my terms we would take that fight first. We were honest with them. That is how we deal with people. One hour after the deadline for Golden Boy's "final offer" passed, Tom received a call from them saying they would meet my terms and the deal was done."
24/7 Canelo/GGG 2 debuts Tues., Aug. 28 at 11:30 p.m. ET/PT on HBO.
Canelo vs. GGG 2 takes place Saturday, Sept. 15 at T-Mobile Arena in Las Vegas and will be produced and distributed live by HBO Pay-Per-View beginning at a special time of 8:00 p.m. ET/5:00 p.m. PT.