Chris Van Heerden Talks Bounce Back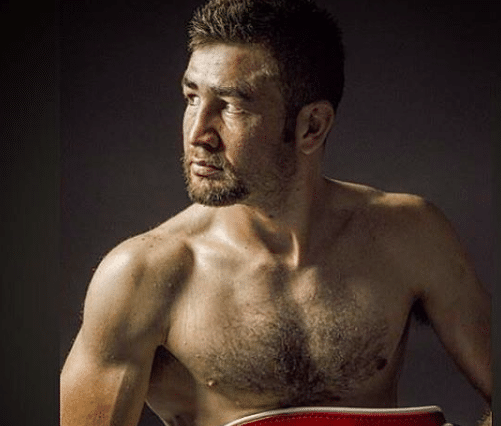 CHRIS VAN HEERDEN TALKS RING RETURN, TOP RANK LINK UP AND AIMS TO REGAIN WORLD TITLE
Former IBO Welterweight Champion Chris van Heerden is all set for a big year after inking a deal with world boxing juggernauts Top Rank.
The Los Angeles based South African is back in Southern California after returning to South Africa to deal with the passing of his father but has returned with a renewed sense of drive in pushing towards a world title opportunity in 2019.
Now trained by multi-weight legend Brian Viloria in Santa Monica, van Heerden opened up about life and what the future holds for the former IBO king.
Van Heerden said, "I am back from South Africa after dealing with the passing of my father and everything I do in life will be to honour his life. He wanted to see me win another world title and my plan is to make his plan a reality.
"I'm back in the gym with my training team headed up by Brian Viloria and it is great to be back in Santa Monica. Being around the great champions such as Dmitry Bivol and David Benavidez who are both on fire at the moment is inspiring me to push harder every day."
Van Heerden continued, discussing his link up with Top Rank, "I'm very blessed to have linked up with Top Rank and I'll be back in the ring in the coming months, working towards another crack at the world title."
The South African Welterweight last held a version of the world title in 2013, making 3 successful defences of his world strap before promotional difficulties kept him out of the ring for a sustained period of time. Van Heerden gave his take on his plans to regain a version of the world title and his time as IBO Champion.
He said, "I really enjoyed my time as IBO World Champion as it elevated my profile massively becoming world champion. People began to recognise me as a top-level fighter all over the world when I become IBO World Champion.
"I never lost the title in the ring, and I would love to compete for it again in 2019. I want to be world champion again and 2019 will be my year I get an opportunity as long as I keep winning and I can tell you I will get to the top again."