Copious content was available Friday, with Top Rank placing scraps on ESPN+…
and DAZN streaming out boxing from the Hulu Theater at Madison Square Garden..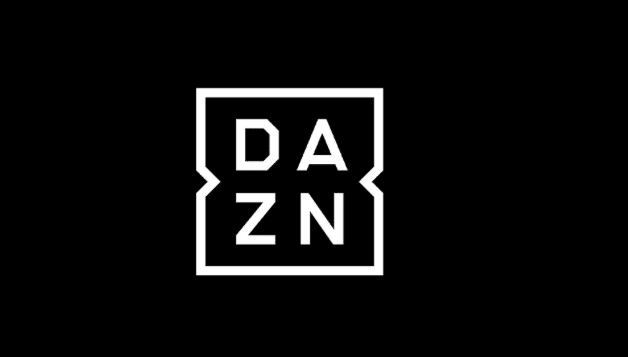 and then Saturday, with pay per view being the delivery system for the Manny Pacquiao v Adrien Broner clash.
Lots of bouts to assess, and plenty of pondering to do when we ask ourselves, Who Won the Weekend?
"Shakur Stevenson won the weekend! What an impressive win as he is progressing at a rapid rate. It seems like everytime we see him fight, he just looks better and better," said Abe Gonzalez. "Top Rank has to be excited about their group of young fighters that are inching closer and closer to world title opportunities. Shakur Stevenson is going to be main eventing at a venue near you soon enough."
"Jim Gray won the weekend," said Kelsey McCarson. "He handled the Broner situation with dignity and class while also standing up for himself. Broner's ridiculous attitude was no match for Gray's consummate professionalism."
"Lots of good options this weekend," said David Phillips. "Demetrius Andrade and Shakur Stevenson secured TKO victories over solid opponents. Andrade is setting himself up to get paid and Stevenson certainly looks like he's ready for a title fight close up after only ten bouts. Marcus Browne did something I hadn't seen before by putting an extended full-on beatdown on Badou Jack. But, I'm going with Amanda Serrano, who scored a KO of the year candidate victory over Eva Voraberger by dropping her with malice in the first. It's a real possibility that when there is nothing left to do or say, Amanda Serrano may well end up being thought of as the best fighter in the history of women's boxing. Sure would like to see her fight Mikaela Mayer. That scrap is ready-made for wide eyes. Oh…Was anyone else laughing their asses off as Broner appeared surprised by the decision? He landed an average of 4 punches per round. That's only 4 more than me and I didn't even have to get off the couch."
"Marcus Browne won the weekend for me," said Chris Glover. "An absolutely dominant display against a great fighter in Badou Jack. Not many people saw that performance coming, and it really showed that Browne is up there with the elite of the light heavyweight division. He can now move onto a world title shot in 2019 and I can't imagine many will be queuing up to defend against him after watching that performance.
"I pick Pablo Cesar Cano as the winner of the weekend," said Hamza Ahmed. "He'd come up short against an old Shane Mosley and against Paulie Malignaggi, that too for a title. Friday night, he made it all count with a stunner against Linares. But what if some spice was added into this in the form of an alternative winner? What if, in some weirdly morbid boxing dystopia, I suggested the real winner of the weekend was … Adrien Broner? Sure he lost comprehensively against a 40 year old Manny Pacquiao but he scored some wins which he may value more. He headlined SHOWTIME's first major show of the year and in the process, headlined his own PPV for the first time ever. He made millions of dollars off the back end of people wanting to see him get a beatdown and in all likelihood, picked up many more millions when the PPV numbers eventually come in. Not only that but whatever superlatives were ready to laud Pacquiao's dominant performance where stolen by Broner, who left the final impression of the evening by engaging in a heated conversation with Jim Grey. That moment has gone viral and left many people talking about how boorish Broner's manners are rather than how Pacquiao was masterful. That exchange with Jim has also assured something else for Broner – that people will (again) tune in to his next fight, just to see him get his ass kicked (again). Only in boxing can the weekend's biggest loser go home with a couple of wins in his pocket."
Who won the weekend? "The suits at Showtime who got away, maybe for the last time, with charging a fortune for a handful of aggressively mediocre fights. What a shit show," said Tom Penney.
NY scribe Gabe Oppenheim weighed in: "Canelo-Jacobs, because Andrade confirmed that they operate on a whole separate plane from him," said Oppenheim.
"Jorge Linares "El Niño de Oro" vs Pablo Cesar Cano "El Demoledor" in Madison Square Garden Theater was a shocking upset, the biggest one so far in this young boxing year. It was the explosive derailment of a storied career, right in front of our eyes! Jorge Linares went down in flames when Pablo Cesar Cano came out smoking from the first bell. Time for some serious reflection for Jorge Linares. And time for some serious celebration for Cano, the bad luck kid," said Jab Hook Joe Healy.
WWTW? "The panel all picking PAC to win," said Johnny "Odds" Wilds.
Me, I'm going with Pablo Cano.
He was regarded as a journeyman, and he flipped the script and put a walloping on Jorge Linares. When we say boxing is THE sporting metaphor for life, Cano is what we mean. Seven losses on his ledger, but still choosing optimism over pragmatism, still latching on to hope rather than fixating on experience, still hopping the steps to wage war under those bright lights, still swinging for the fences and busting 'em down. Congrats, Cano, you are a warrior and role model on perseverance.
–Woods, a Brooklyn resident, was a staff writer at NY Newsday, before joining ESPN The Magazine (2003-2011). He edited TheSweetScience.com (2007-20015), publishes NYFights.com, calls fights for Facebook Fightnight Live and does the "Talkbox" podcast for Everlast.
Comments
comments